---
15 Novembre 2019 – Barcellona
AcrySof IQ Vivity IOL Early Experience Meeting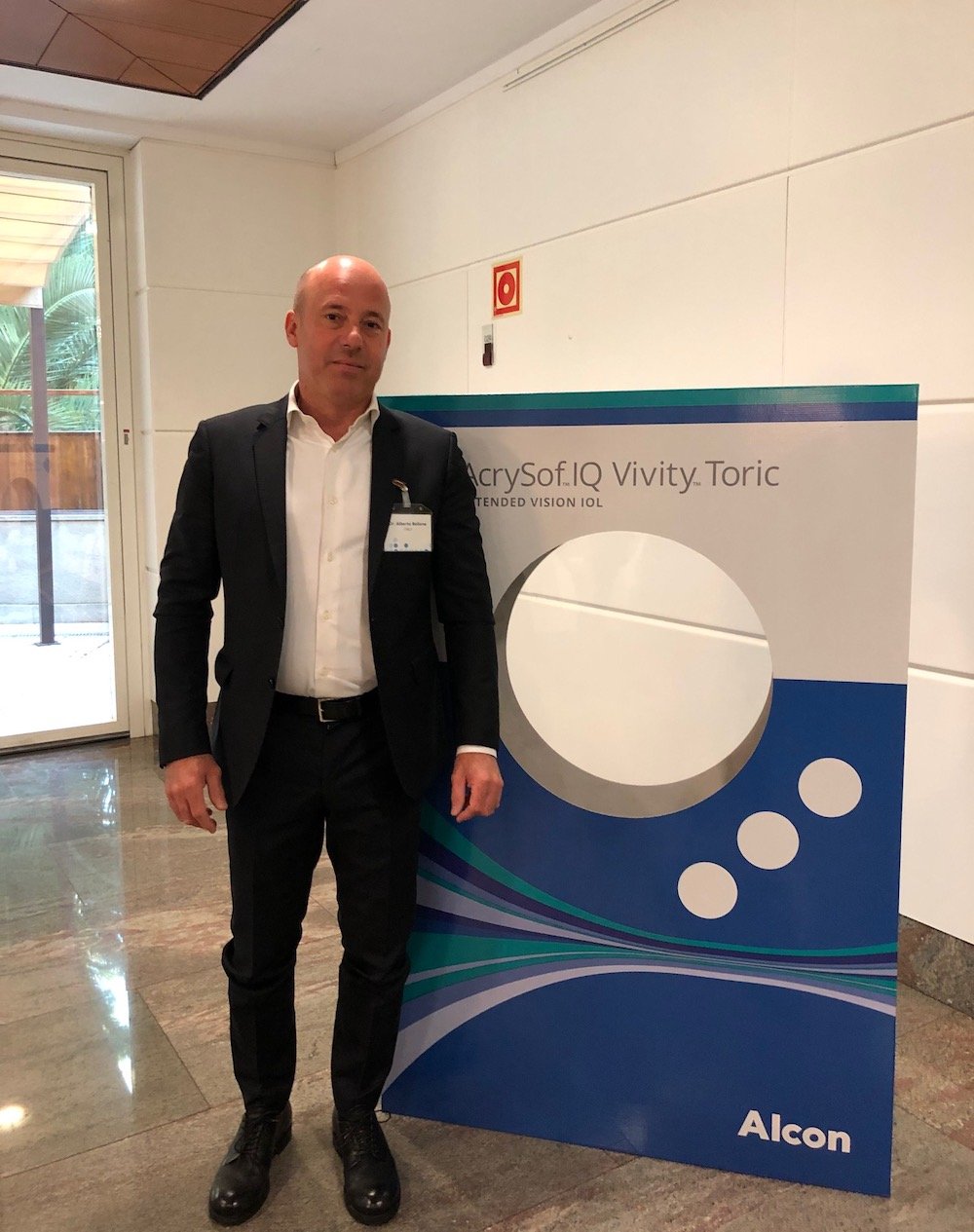 Dear. Doc. Bellone,
You are cordially invited to the AcrySof® IQ Vivity IOL Early Experience Meeting. The pre-launch meeting will be hosted on Friday, November 15th, from 8:30am to 13:30pm at the Alcon Experience Center in Barcelona, Spain.
As part of this program, we will explore the innovative Wavefront-Shaping technology behind the AcrySof® IQ Vivity IOL and see how it creates an extended focal range with the halo and glare profile of a monofocal. I hope you are as excited as we are by the opportunity to bring this unique new presbyopia-correcting IOL to you and your patients.
Thank you for your contribution to the AcrySof® IQ Vivity IOL and for your ongoing partnership with Alcon. Your commitment and expertise are invaluable to our dedicated effort to help patients leave halo and glare behind.
Sincerely,
Daniela Kustermann
Surgical Product Manager
---
AcrySof IQ Vivity IOL Early Experience Meeting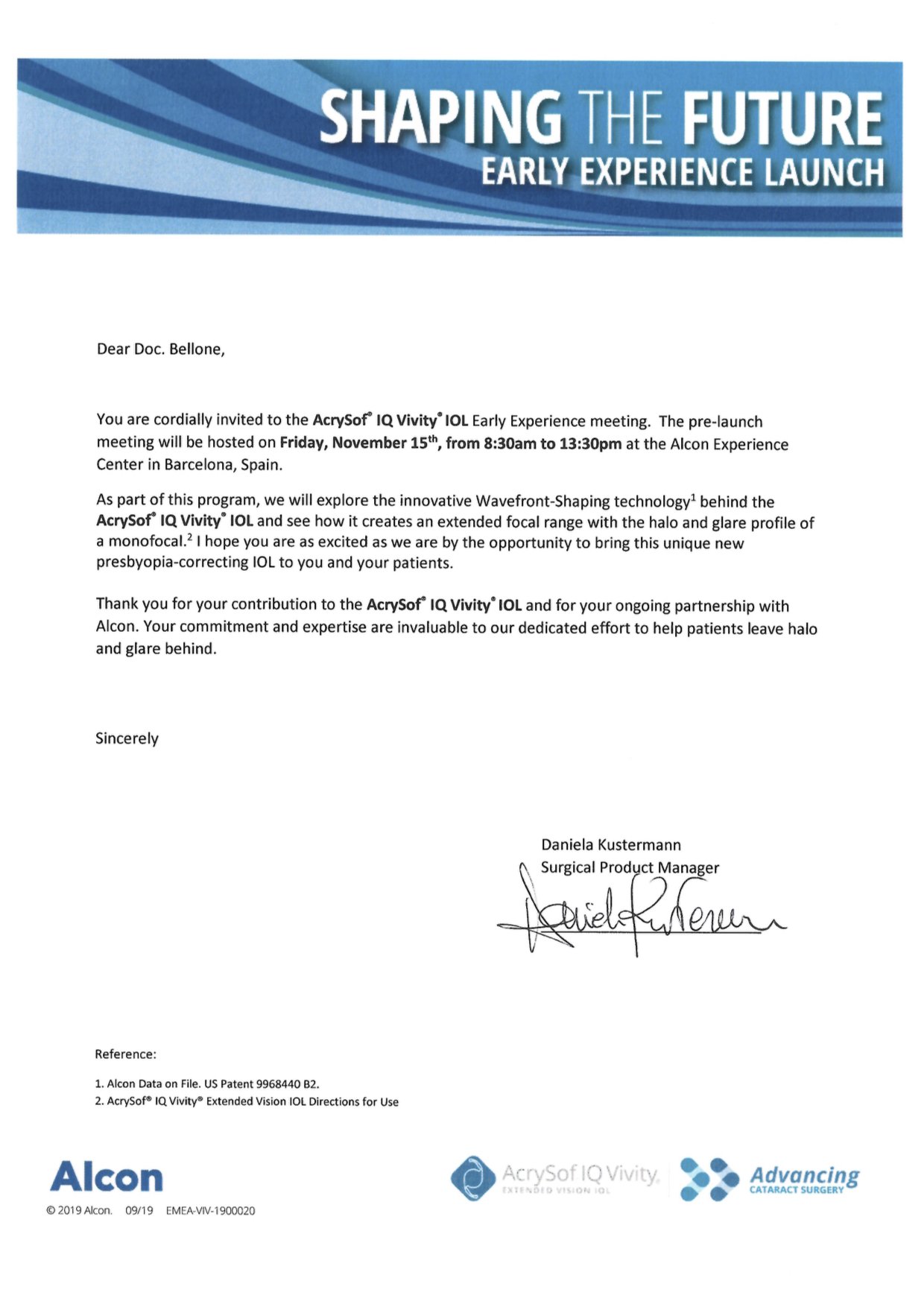 This post is also available in: